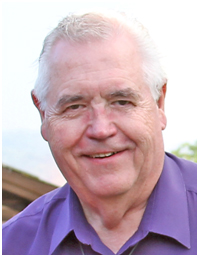 Gil Hanson
---
Objectives
Retired teacher, willing to do some limited volunteer work as a web page developer for charitable organizations.
Skilled in the use of computers (PC & Mac).
Education
South Central College, North Mankato, Minnesota
Continuing with classes for my pleasure and education
Web Programmer Certificate (2005)
Mankato State College (Now Minnesota State University, Mankato, Minnesota.)
Pascal Programming Class (1993)
Completed 45 hours additional music education classes past the Masters Degree.
Master of Music Degree (1975)
Jamestown College, Jamestown, North Dakota
Bachelor of Arts Degree (1965)
LaMoure High School, LaMoure, North Dakota
College Preparatory Course Degree (1960)
Employment
Retired - December, 2001
Due to a hearing disorder I had to retire from teaching band, but have tried to remain active by creating and maintaining web sites. (See my web sites below.)
Band Director
(Mankato Public Schools, Mankato, MN, 1968-2001)
Directed bands and gave lessons to band students in grades 6-9.
Adult Education - Computer Instructor
(District 77 Community Education, Mankato, MN, 1988-1996)
Taught word processing, spreadsheet, database and graphics applications for adult summer and evening classes.
Church Choir Director
(First Presbyterian Church, Mankato, MN. 1973-1984)
Directed the adult church choir.
Band and Choral Director
(Bricelyn Public School, Bricelyn, MN, 1966-1968)
Directed bands, choirs and gave lessons to band students in grades 5-12.
Band Director, Choral Director, Classroom Teacher
(Carson Public School, Carson, North Dakota, 1965-1966)
Directed bands, choirs and gave lessons to band students. Taught history, German and general music.
See examples of my web page work:
Nora UU Church: norauuchurch.org
BounceTown - Mankato: bouncetownmankato.com
BounceTown - Medford: bouncetownmn.com
The Hanson Family Spoon Mystery: gilhanson.com/spoon.html
A Robin's Nest: gilhanson.com/robin.html
A Finch's Nest: gilhanson.com/finch.html
Halloween in North Mankato: gilhanson.com/halloween.html
Hanson slide shows: gilhanson.com/slides.html
Hanson photos: gilhanson.com/photos.html

I was also a key member of a team for the following sites:
Mankato Leave A Legacy: leavealegacymankato.org/index.asp